Create an Item

New items can be created either from the product screen or by clicking on the Item Master and then on the "+New Item" button.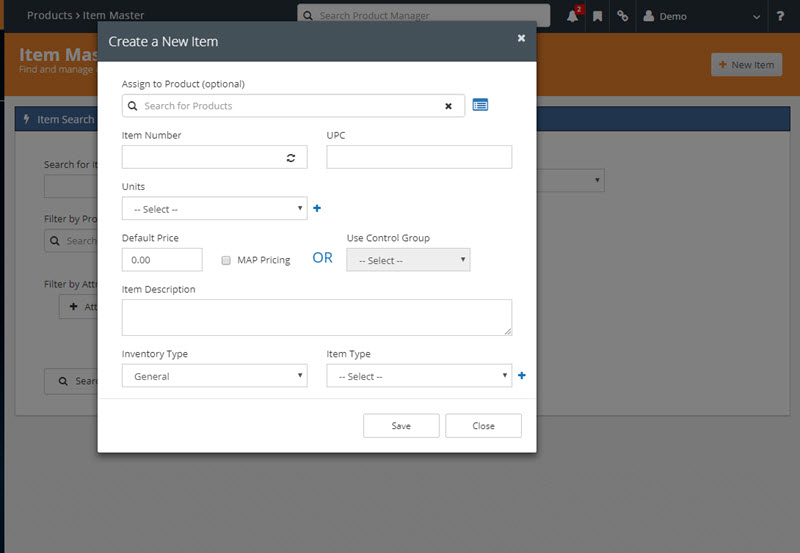 Inventory Type

Assembly

Component
General

Kit

Part
Edit Item
General item information can be edited by navigating to the item:

General information – can be adjusted by updating information and clicking the "Save" button in the top-right of the screen.

Images may be added/edited by dragging and dropping a new image into the image area or by clicking the orange Edit icon in the image area.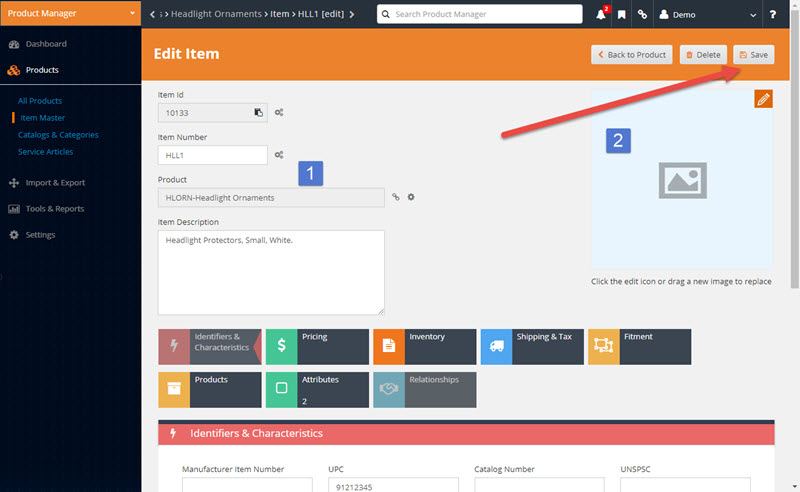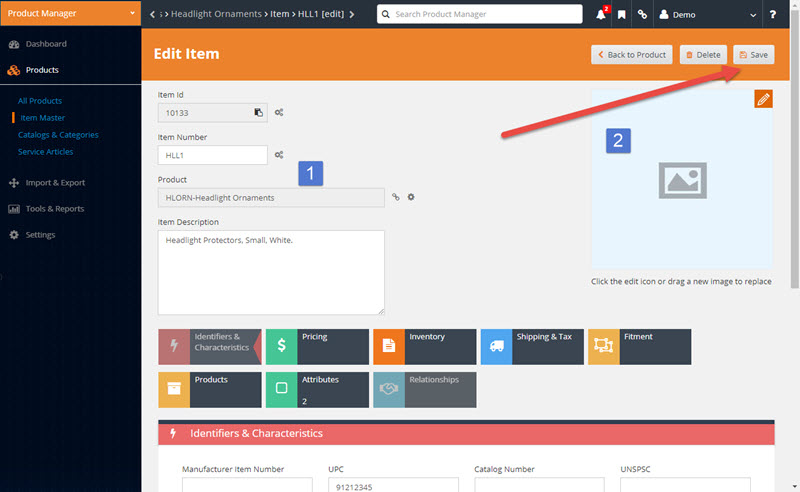 Identifiers & Characteristics

Enter all identifiers that the item may be searched by including other OEM and aftermarket part numbers.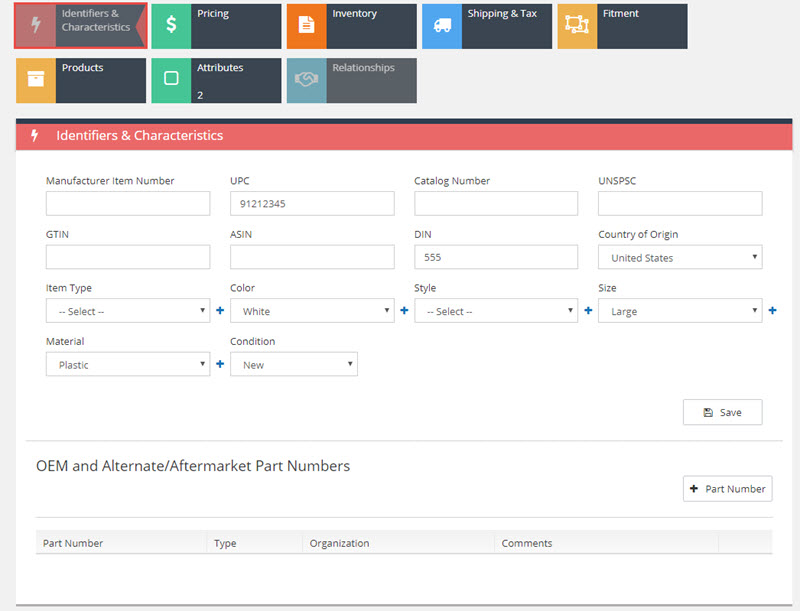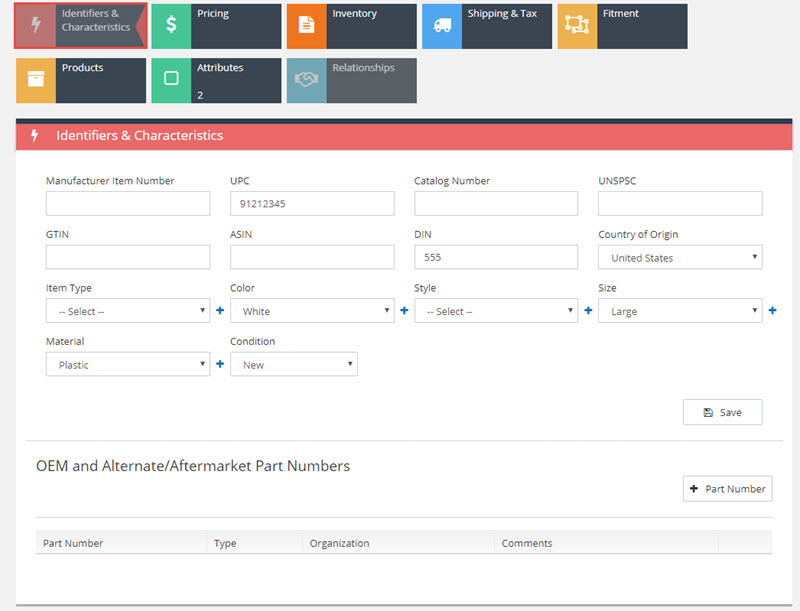 Pricing
Manage pricing properties including ability to manage multiple pricing levels, set sale pricing (and timing).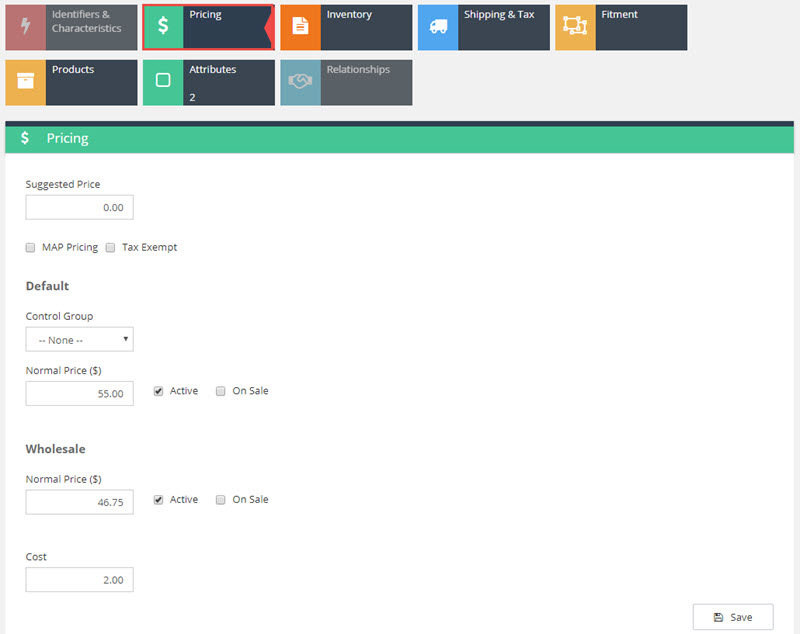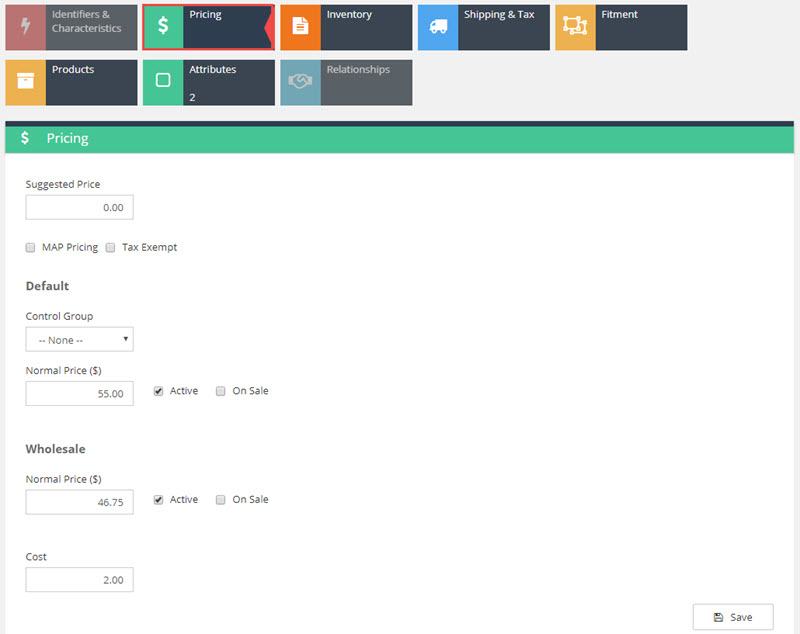 Inventory

Manage stock position as well as inventory and ordering rules.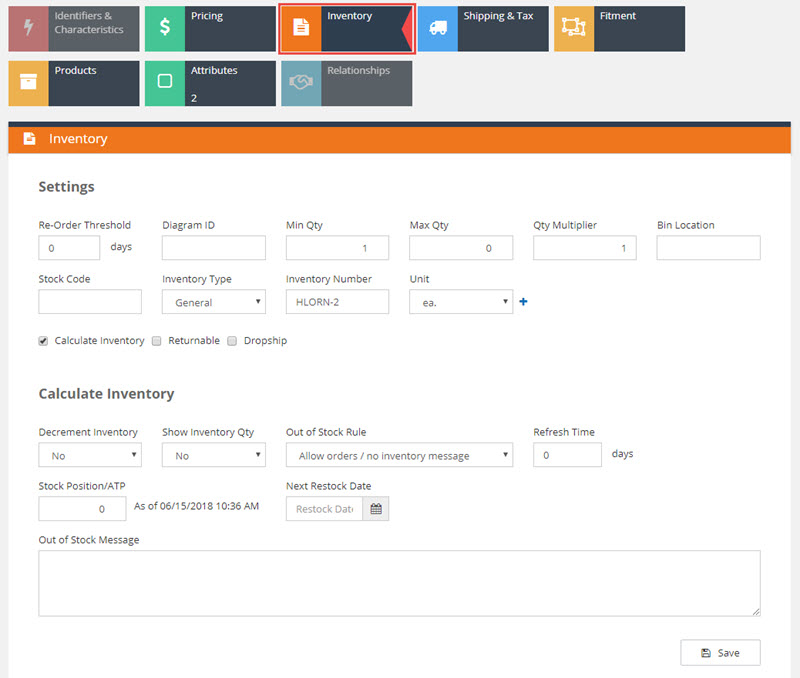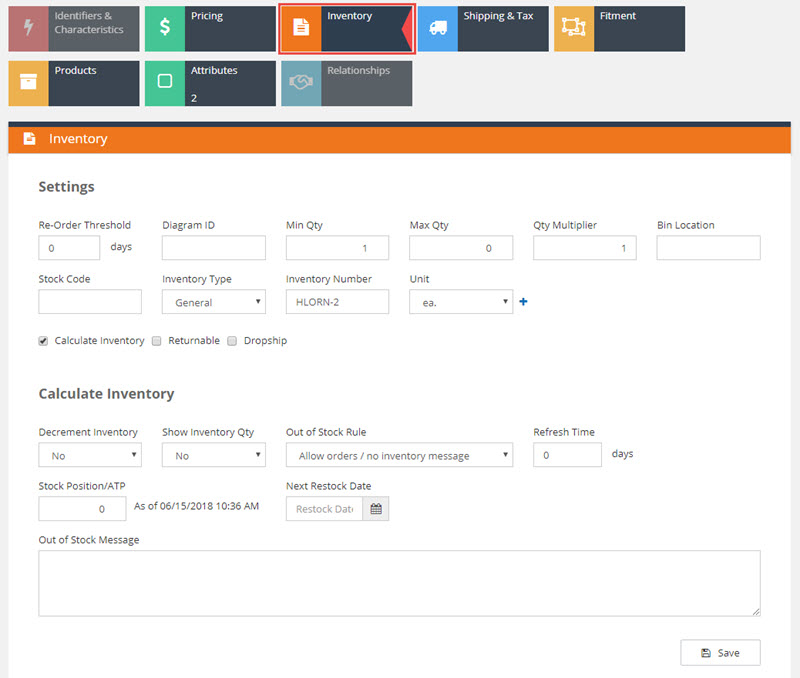 Shipping & Tax

Set shipping and taxation rules such as shipping dimensions and tax codes.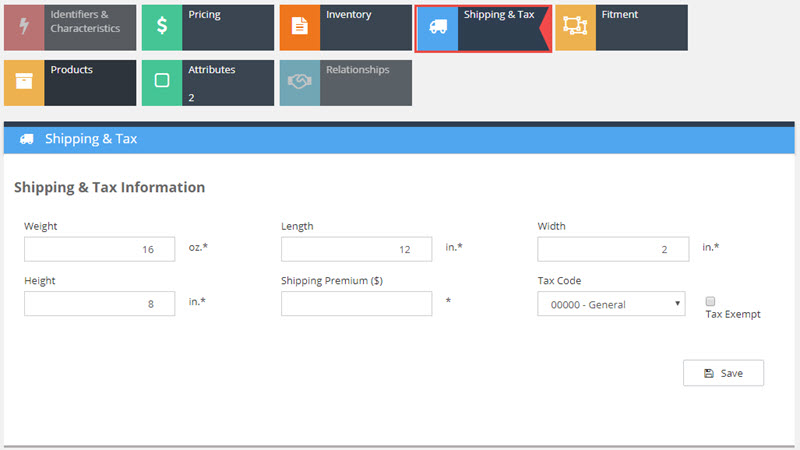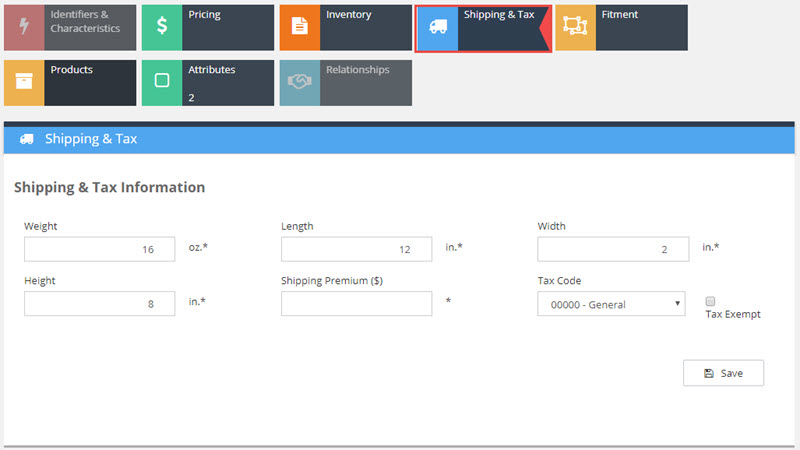 Fitment

Associate applications with specific items to help partners and customers select the correct items.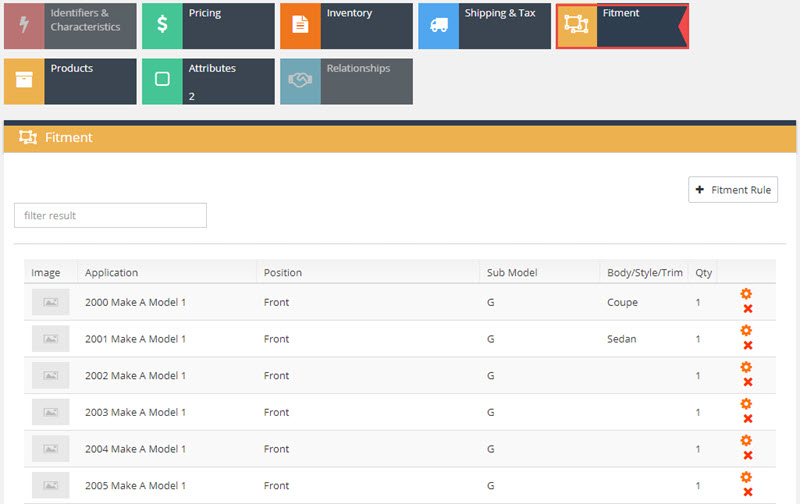 Products

Items may be associated with one or many products.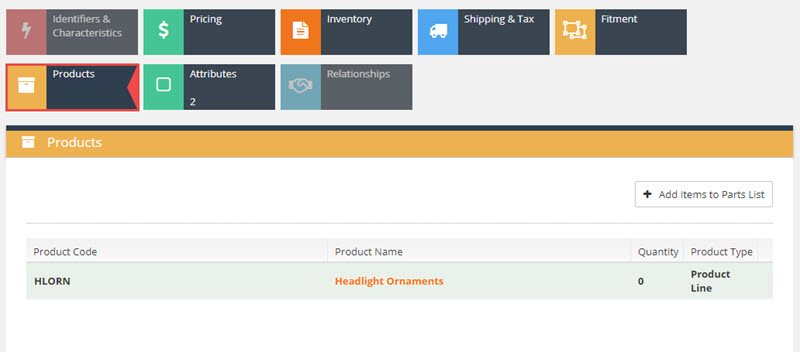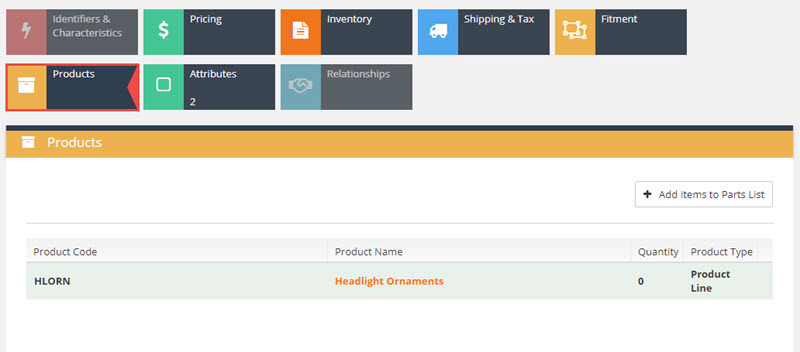 Attributes

Set item specific attributes that can be used for filtering and comparison shopping.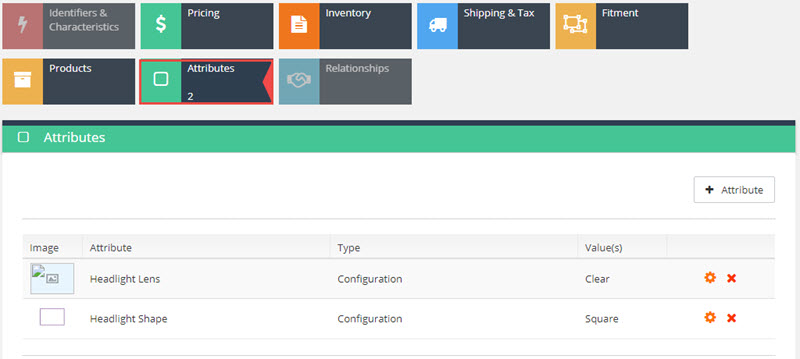 Relationships