To create a new product in the system click the "+ New Product" button and complete the form.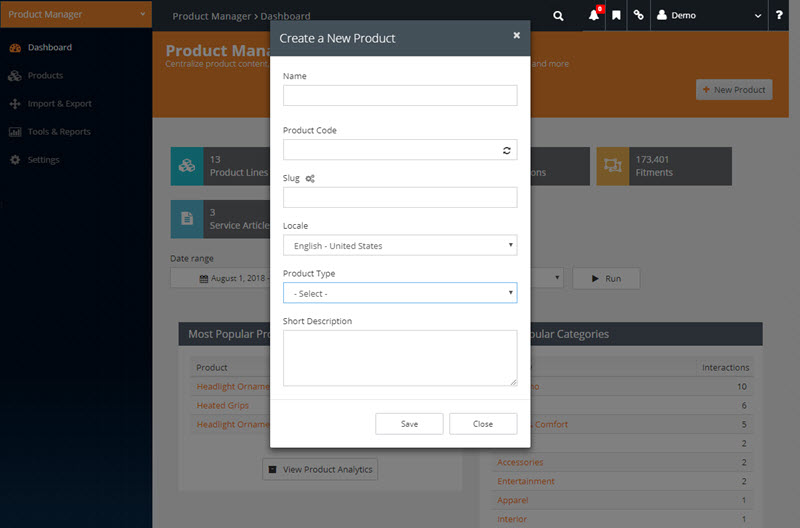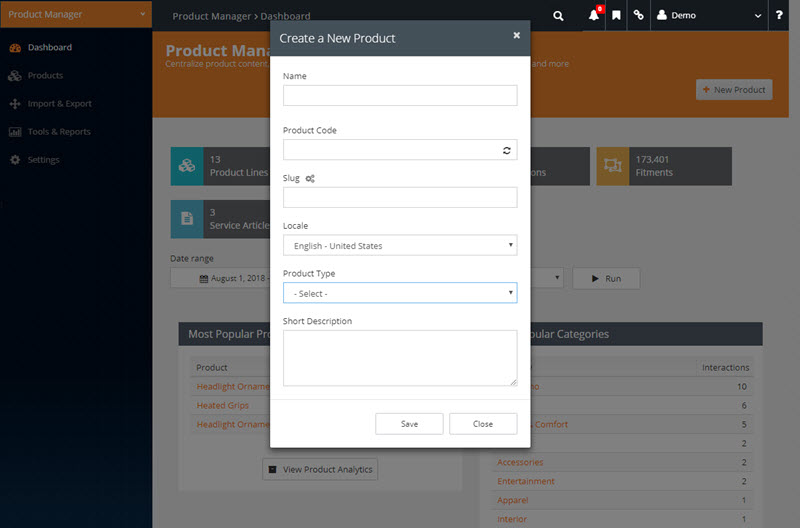 Slug

A slug is the unique identifying part of a web address. This slug will be used to create a unique URL for the product.

Product Type

There are four types of products in EBIZPLATFORM:

Basic – a basic product would typically be a single item that may come in different sizes or colors.

Collection – a grouping of finished goods.

Diagram/List – a grouping of many skus with specified quantities or necessary items required to build or repair a finished good.

Product Line – A product line is a single product that comes in many permutations that typically require a configurator to narrow the selection.
Edit Product

General product properties may be edited from the main product screen. Upon completing changes, click the Save button in the top, right corner.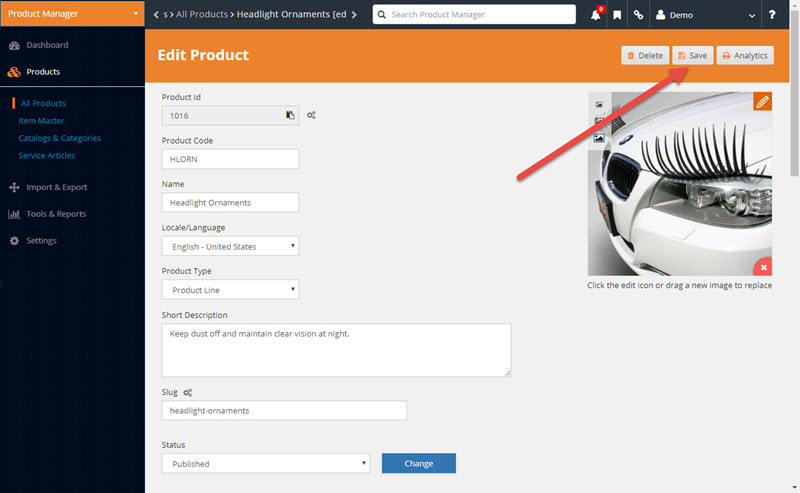 Items, SKUs & Variants

This tile gives a view into all items that are associated with the product including item number, description and pricing. Items may be added, edited and deleted form this screen (see Managing Items).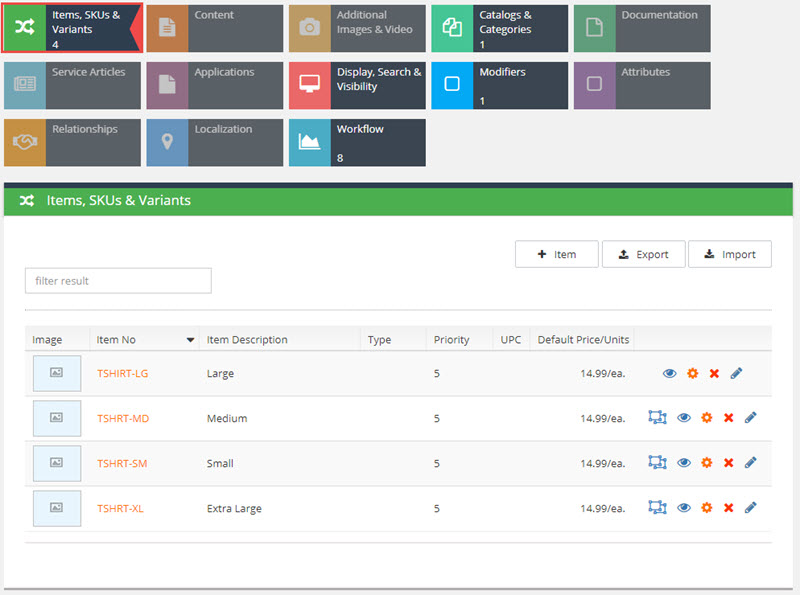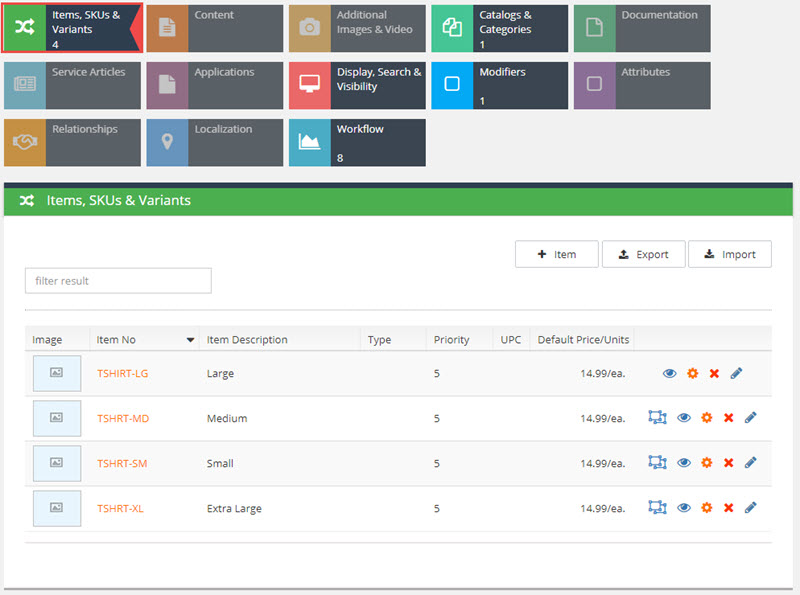 Content

Add descriptions and additional content to your products using the EBIZPLATFORM WYSIWYG (What You See Is What You Get) tool. In addition to the long description (1), add an alternate description (2) and any number of additional content pieces (3) that you'd like.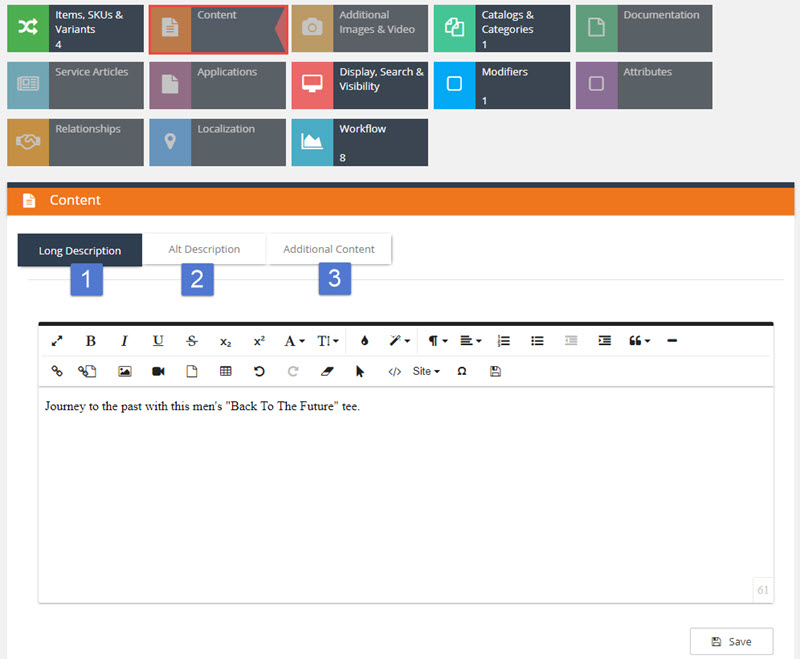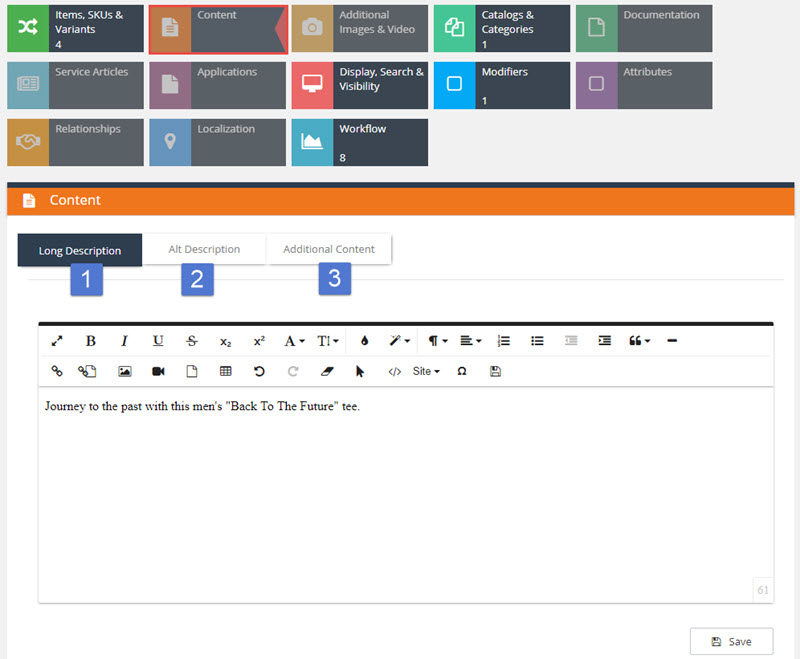 Additional Images & Video

In addition to the main product images, add additional images and video to help sell your products. Additional images and video may also contain captions.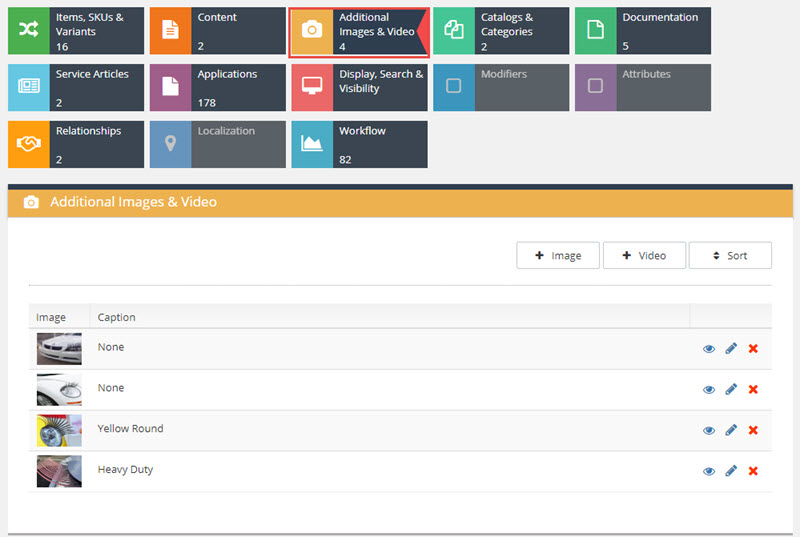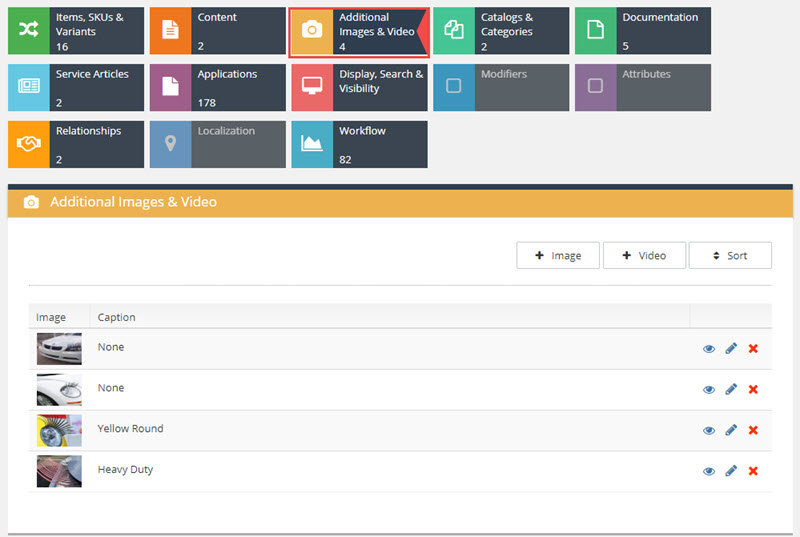 Catalogs & Categories
Determine which catalogs and categories your product will be appear.   Products may live in one or many catalogs and categories.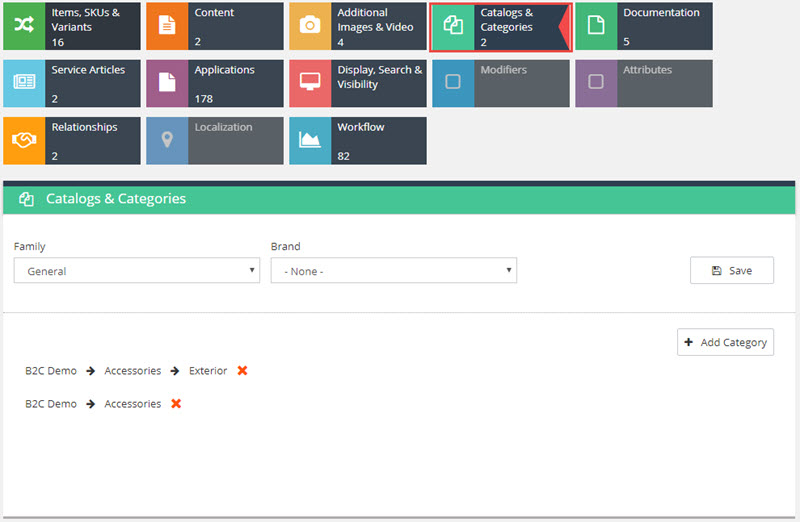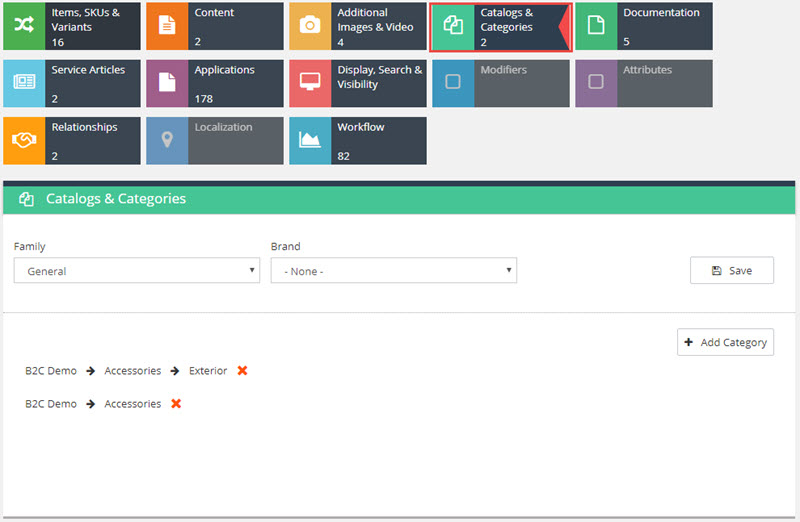 Documentation

Attach documents such as installation instructions, specifications and user manuals to your products.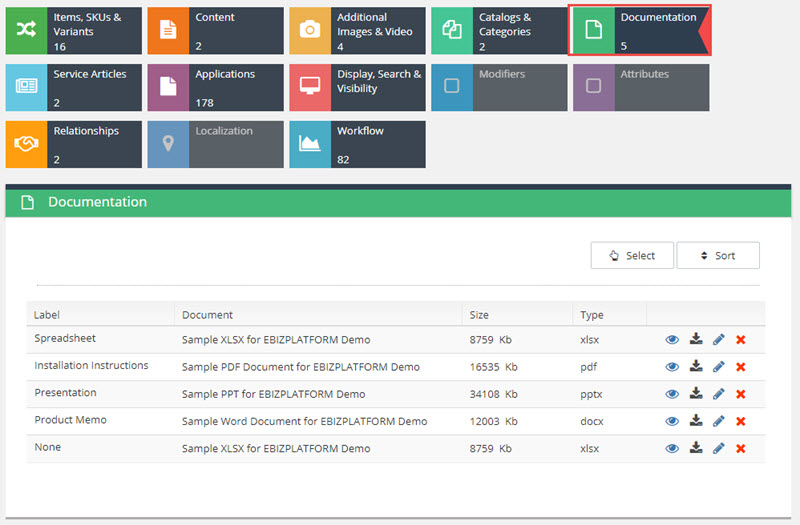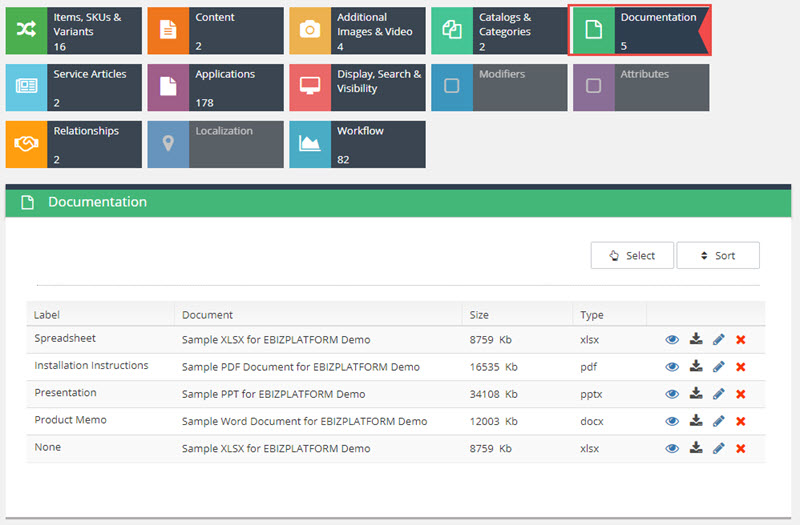 Service Articles

Choose service articles to associate with your product. Service articles could be anything from installation instructions to FAQs.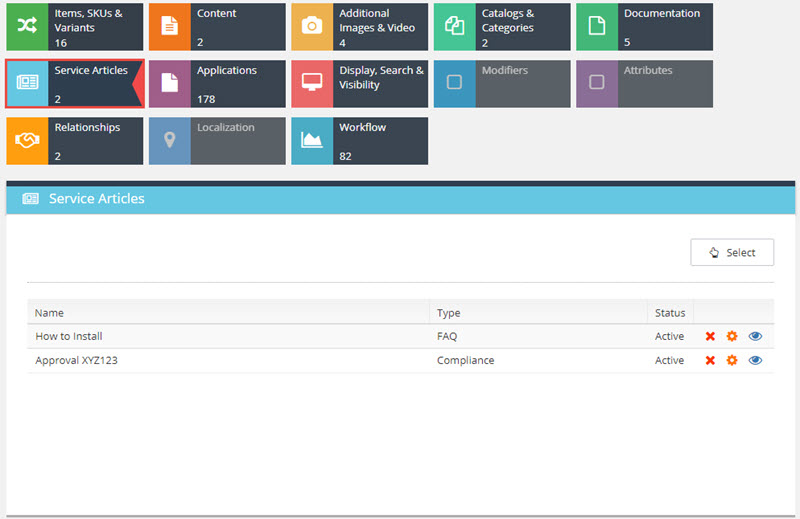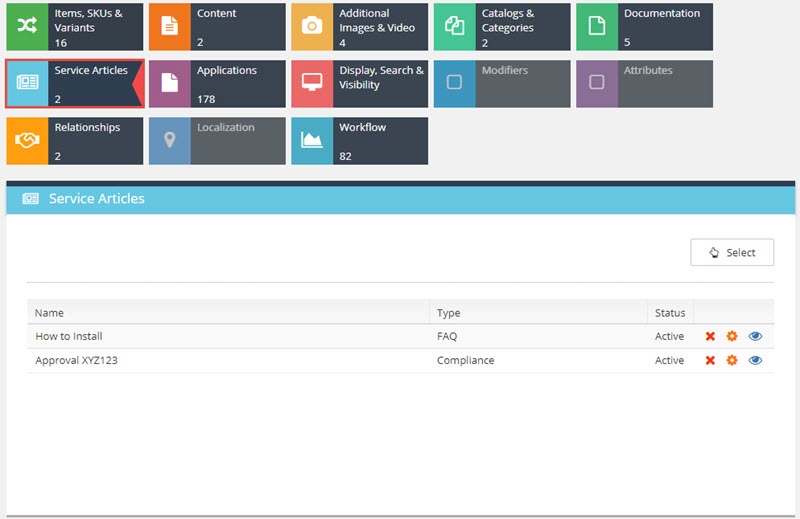 Applications

Select and view applications that have fitment associated with the product.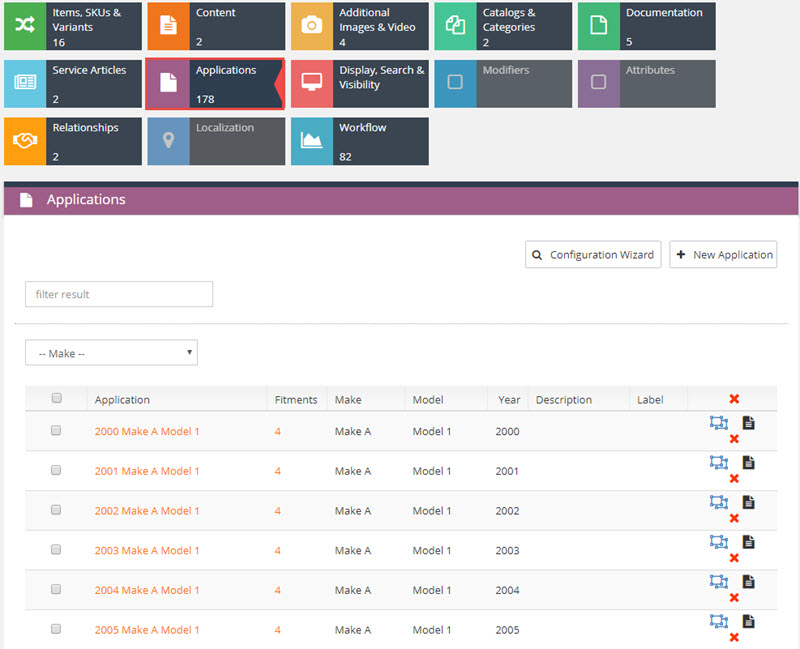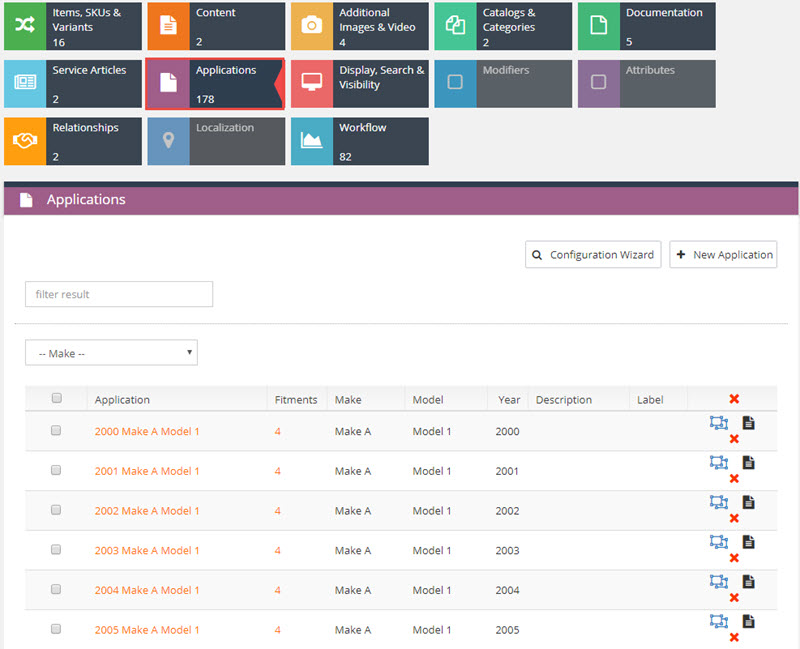 Configuration Wizard

Use the configuration wizard to filter results based on applications to find correct fitment and identify fitment gaps.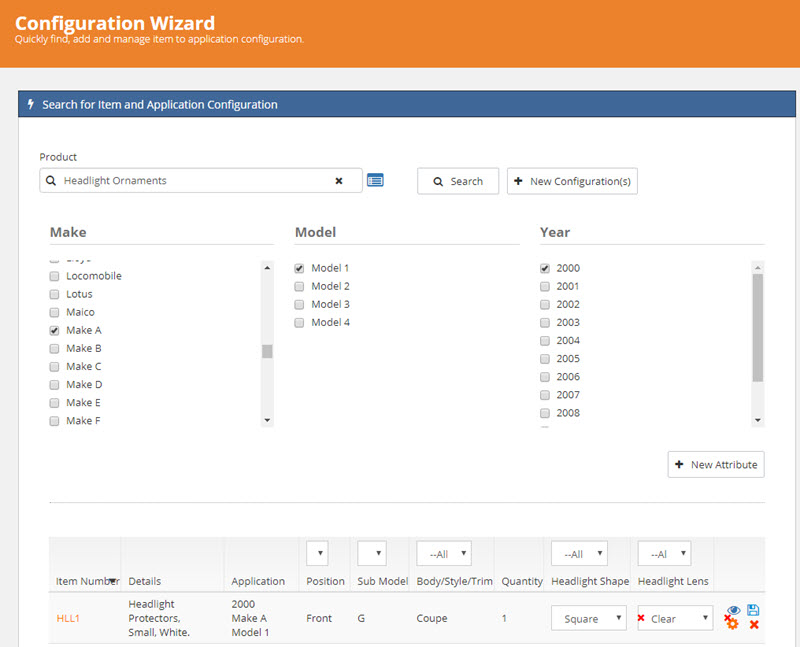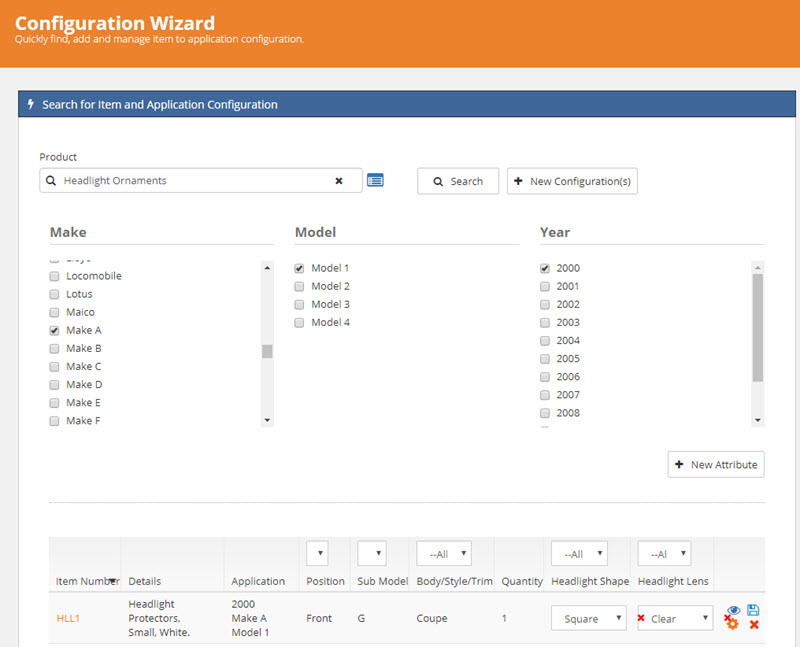 Display, Search & Visibility

Choose various display settings and rules which determine how the product will be displayed and populate meta tags.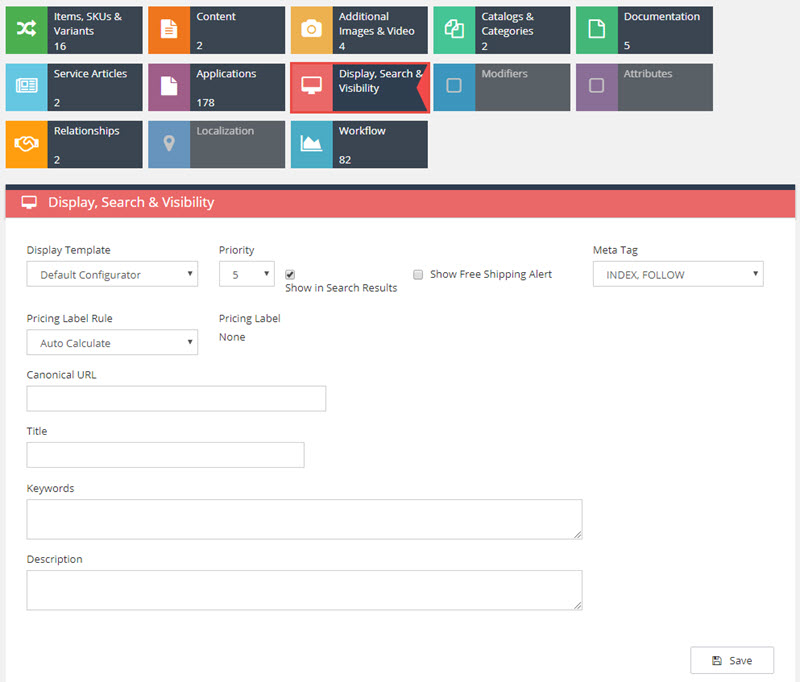 Modifiers

Add modifiers to products to allow customers to choose specific properties (size, color, etc).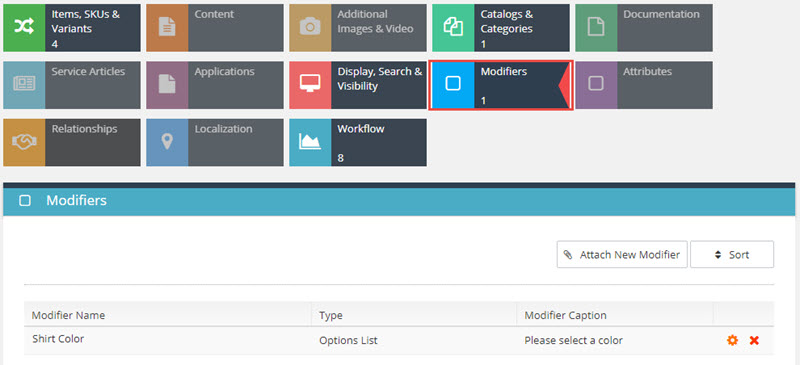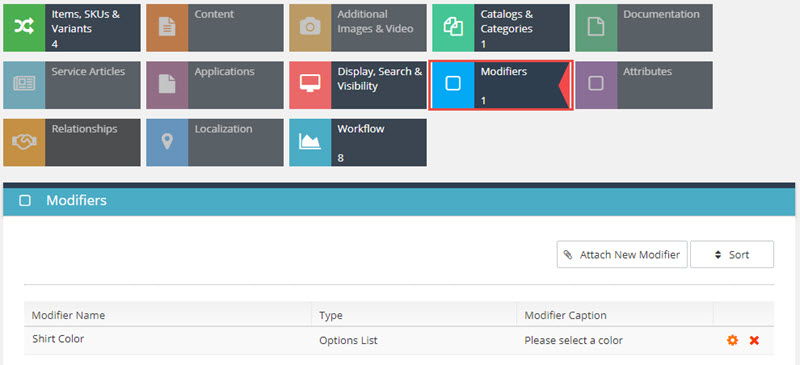 Attributes
Set specific properties of the product so product can be compared easily to similar products.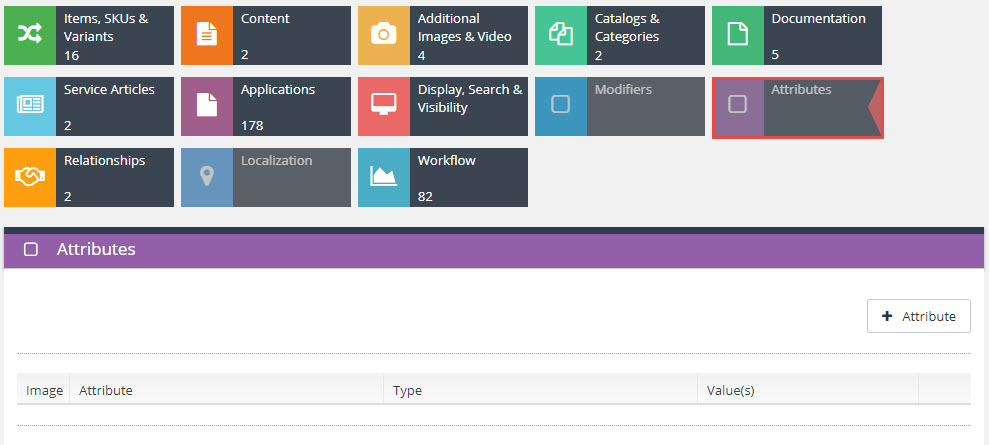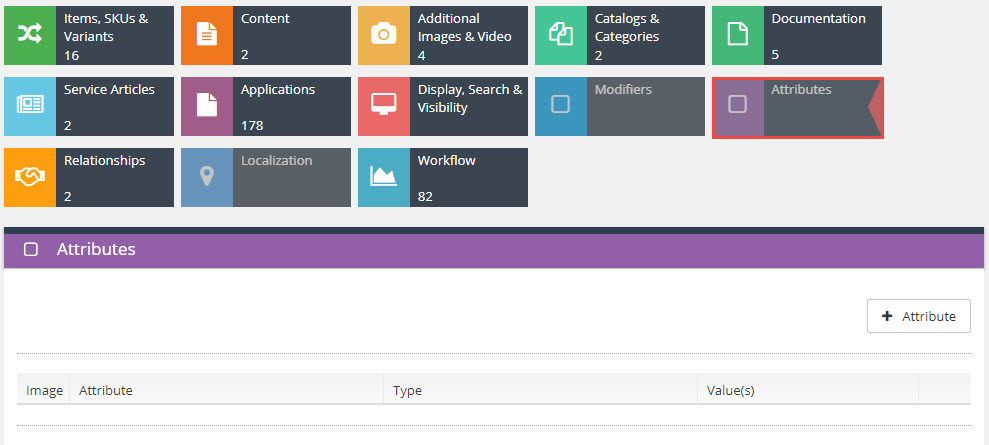 Relationships
Configure specific add-on and suggested product relationships to other products with ability to include cross-selling discounts.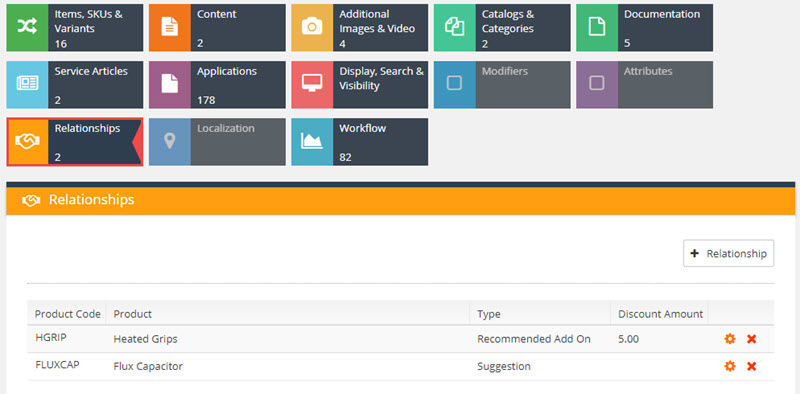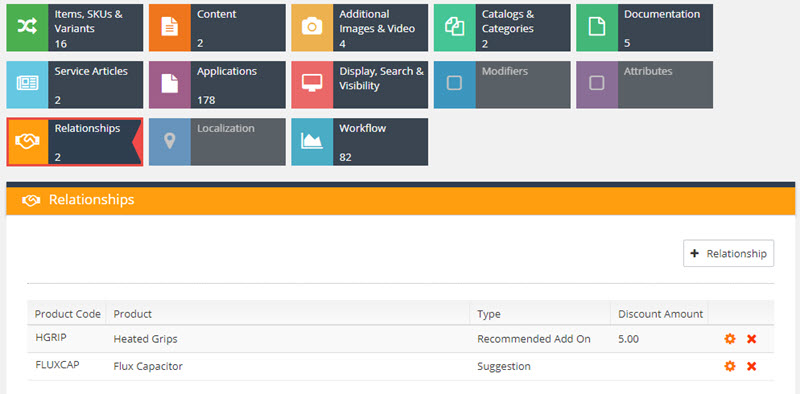 Localization

View and create product in other languages.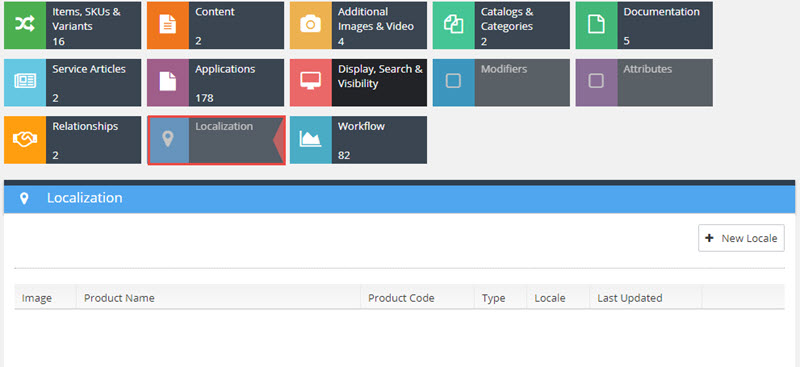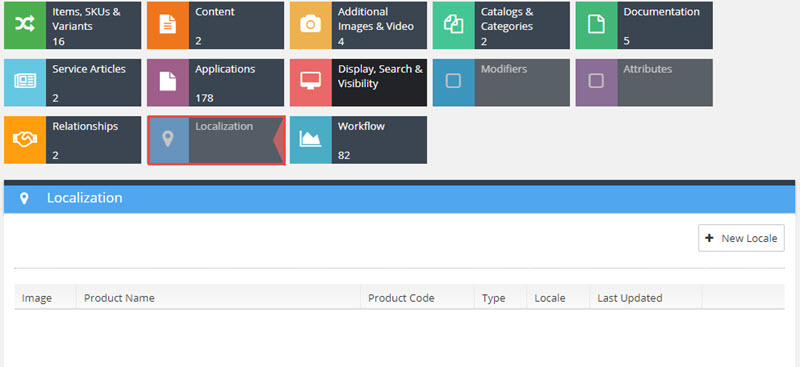 Workflow
View list of adjustments to product content and workflow.